Classic Malachite, 8mm, Silver bracelet
Malachite beads with a size of 8 millimetres, combined with one 925 Sterling Silver logo bead. Comes with a linen pouch.
(Due to the special characteristics of natural stone, size and color of the beads can slightly vary.)
| | |
| --- | --- |
| | CONFIDENCE - PROTECTION - LEADERSHIP |
CONFIDENCE - PROTECTION - LEADERSHIP
Mined by the Egyptians as early as 4000 BC, Malachite was worn by the elite not only because of its spectacular green color but also because they believed it gave them confidence, protection, and above all, enlightened leadership. So much so that Pharaohs used to line the inside of their headdresses with Malachite stones, convinced it promoted a wise and prosperous rule.
Everything we do, the custom sizing and the careful production process, is for the moment you receive your jewelry. So that there is no doubt in your mind about the quality compared to any beaded jewelry you've ever seen before.
We collect only the highest grade raw stone slabs which we cut and grind into beads. Of those beads, over 25% are disqualified because the coloring or patterns are below our standard.
In The Netherlands, our artisans then handpick the beads that show distinct characteristics and colors of that particular gemstone-family. Eliminating another 20% of the beads on average. 
Lastly, when stringing your jewelry according to your wrist specifications, our artisans pick stones that match each other in color and pattern. Combining this with beads crafted by our Silversmith, we'll create that unique piece of jewelry you can wear with ease. And knowing you have something special around your wrist.
scroll down for gift guide

When measuring your wrist, stay as close to your hand as possible, like so 
(the circumference in the photo is 7.25 inches / 18.4 centimeters.)

Don't have a measuring tape?
Use a piece of string to measure your wrist and lay the string back out on a ruler to get your measurement in inches or centimeters.

When ordering
Please specify the exact number on the measuring tape and whether you prefer your bracelet a little looser or tighter.


Gift guide
When surprising someone with a gift, we completely understand that measuring their wrist isn't an option, as it would ruin the surprise. So perhaps the following general overview of sizes could be of assistance:

Wrist measurement
(in inches)
 Wrist measurement
(in centimeters)
Estimation
5.5"

14 cm

 XX-Small

6"

15.2 cm

X- Small

6.5"

16.5 cm

Small

7"

17.8 cm

Medium

7.5"

19.1 cm

Large

8"

20.3 cm

X-Large

8.5"

21.6 cm

XX-Large

9"

22.9 cm

XXX-Large
All our orders come with free worldwide shipping.
We offer 30 day returns on all products, as long as the tag remains intact.
| | | |
| --- | --- | --- |
| FREE SHIPPING WORLDWIDE | 12 MONTH WARRANTY | 100% SECURE CHECKOUT |
Customer Reviews
Write a Review
Ask a Question
12/05/2021
Nick V.

France
Malachite
I love it,nice to have 9 silver balls or gold around bracelets
11/03/2021
Esteban M.

United States
Malachite bracelet
This malachite stone is beautiful in color and the bracelet a dream come true. Highly recommend it for your bracelet collection.
05/26/2021
PATRICK B.

United States
Very happy
The quality exceeded my expectations. Very nice easy delivery.
03/02/2021
robert f.

United States
Bracket is slightly to big..
How do I make slightly smaller ..thank You..
02/02/2021
Kenneth H.

United States
Love it
This is a beautiful piece of jewelry just like all of my Aurum Brothers jewelry. The quality is exquisite and beautiful and receive receive many compliments. I have been looking for a nice malachite piece and without fail this piece arrived quickly and I worn it almost every day since receiving it.
12/28/2020
Dorian T.

United States
As always Beautifully Crafted
The experience always top-notch, with Great customer service!
12/27/2020
Luisa F.

United Arab Emirates
Gorgeous malachite bracelet
My husband really loves the bracelet! The beads are heavy and of beautiful quality. Note that if you order a loose fit, it really is quite loose (slides nearly 2 inches down the arm). Perhaps a choice of 'looseness' might be good.
12/07/2020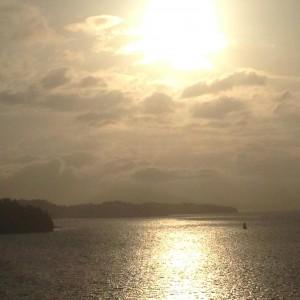 GP
Gary P.

United States
Beautiful
This is my fourth bracelet. The green is dark and rich and looks just like it looks on the website. I always appreciate how easy it is to order and how efficient the shipping and delivery process is. I love all four of my bracelets and something tells me a fifth one will be on the horizon.
09/07/2020
PATRICK F.

United States
malachite bracelet
excellent ; quick delivery the vest quality bracelet I own 7
09/03/2020
Aaron B.

United States
Great Product
The buying experience was absolutely amazing . I made my purchase and I received it extremely fast . I would recommend them to anyone in the market for bracelets .
07/28/2020
Paul H.

United Kingdom
Aurum bracelet purchase number 5
I really appreciate the quality, workmanship and fit of these Premium bracelets.
06/04/2020
Vladimir L.

United States
Great looking bracelets
The quality is incredible. Beautiful designs. Just bought 3 more. Very happy!!!
04/09/2020
Douglas K.

United States
Perfection!
I love the bracelet; and the customer service is top notch!! Perfection!!! Thank you.
04/07/2020
Ernie A.

United States
Ernie's Bracelets
Great! Excellent product and shipping out faster!
11/21/2019
Richard B.

United States
You are amazing
Just ordered another piece please do your magic make it gorgeous you have my credit card Love Richie
11/20/2019
Kay t.

Germany
Perfect
As always. Great selection of materials, fast delivery and looks great. Thanks a lot
- Joel C.
"The gift wrapping option was perfect. The gift arrived wrapped for the occasion perfectly."