Classic Tiger Eye, 12mm, Silver bracelet
Tiger Eye beads with a size of 12 millimetres, combined with one 925 Sterling Silver logo bead. Comes with a linen pouch.
(Due to the special characteristics of natural stone, size and color of the beads can slightly vary.)
| | |
| --- | --- |
| | VITALITY - COURAGE - STRENGTH |
VITALITY - COURAGE - STRENGHT
Found in the early 1800s in Africa, Tiger Eye stones produce a shifting light effect when held in light, alternating between the silky gold and brown bands within the stones, resembling the eye of a tiger.

Being rarer and valuable than gold when Tiger Eye was just discovered, it became a popular stone among African Chiefs, who believed Tiger Eye would give them the vitality, courage, and strength of a tiger.

Everything we do, the custom sizing and the careful production process, is for the moment you receive your jewelry. So that there is no doubt in your mind about the quality compared to any beaded jewelry you've ever seen before.
We collect only the highest grade raw stone slabs which we cut and grind into beads. Of those beads, over 25% are disqualified because the coloring or patterns are below our standard.
In The Netherlands, our artisans then handpick the beads that show distinct characteristics and colors of that particular gemstone-family. Eliminating another 20% of the beads on average. 
Lastly, when stringing your jewelry according to your wrist specifications, our artisans pick stones that match each other in color and pattern. Combining this with beads crafted by our Silversmith, we'll create that unique piece of jewelry you can wear with ease. And knowing you have something special around your wrist.
scroll down for gift guide

When measuring your wrist, stay as close to your hand as possible, like so 
(the circumference in the photo is 7.25 inches / 18.4 centimeters.)

Don't have a measuring tape?
Use a piece of string to measure your wrist and lay the string back out on a ruler to get your measurement in inches or centimeters.

When ordering
Please specify the exact number on the measuring tape and whether you prefer your bracelet a little looser or tighter.


Gift guide
When surprising someone with a gift, we completely understand that measuring their wrist isn't an option, as it would ruin the surprise. So perhaps the following general overview of sizes could be of assistance:

Wrist measurement
(in inches)
 Wrist measurement
(in centimeters)
Estimation
5.5"

14 cm

 XX-Small

6"

15.2 cm

X- Small

6.5"

16.5 cm

Small

7"

17.8 cm

Medium

7.5"

19.1 cm

Large

8"

20.3 cm

X-Large

8.5"

21.6 cm

XX-Large

9"

22.9 cm

XXX-Large
All our orders come with free worldwide shipping.
We offer 30 day returns on all products, as long as the tag remains intact.
| | | |
| --- | --- | --- |
| FREE SHIPPING WORLDWIDE | 12 MONTH WARRANTY | 100% SECURE CHECKOUT |
Customer Reviews
Write a Review
Ask a Question
12/26/2021
David H.

United Kingdom
bracelet
Really pleased with my bracelet and it is even better than I imagined it would be and I would consider purchasing another to complement this one.
09/03/2021
Calvin W.

United States
Nice!
I just ordered 3 more...that's how much I appreciate what AB can do with gemstones. The size was off a bit but I'm sure Joren will assist me in getting that worked out.
09/02/2021
Calvin W.

United States
Outstanding Fit and Finish
The ordering experience is truly special and can be a lesson how other merchants should treat customers. From end to end top quality before I opened the package. Once open and saw this Tiger Eye beauty, I realized that I've been missing out on quality men's jewelry. I was always a watch collector, but now I fashion collecting for the right wrist as well. Great work AB...you have a customer for life and I'll bring others with me.
08/09/2021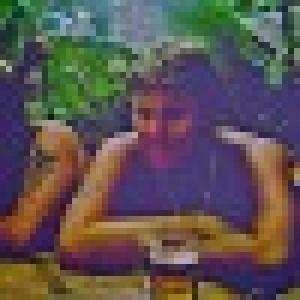 PC
Per C.

Sweden
Tiger eye
Very fast delivery and overall a very beautiful peace of bracelet, thanks
05/26/2021
Ramon R.

United States
RCR Love it !
Lovely I wear every day !
05/17/2021
Vince S.

United States
Super High Quality Stones
Made me order more! Love it!
04/05/2021
Walter K.

Switzerland
Perfect !
Everything in order, processed quickly and perfectly. Many Thanks
04/05/2021
Walter K.

Switzerland
Top
Everything in order, processed quickly and perfectly. Many Thanks
03/29/2021
Dominic P.

United States
Tiger eye Bracelet , for sexy lion !
Awesome, Love it ! my lady friend likes it too. im gonna get her one soon !
01/11/2021
Terrence J.

United States
Love my classic tiger eye bracelet!
This is a quality product. Very well made. The fit is perfect and the spacing between the stones is non-existent. I really dislike the cheaper looking bracelets that don't sit well on the wrist. Aurum makes a high quality product!
12/28/2020
Laure M.

France
Gift
Bel aspect et belle couleur
12/08/2020
MJIPA R.

United States
Tiger Eye
8th time buyer and worth every penny spent. You can't go wrong with Aurum Brothers.
11/26/2020
Michael L.

Denmark
The best gift to my self
My first bracelet. I have been on Aurum web site several times. The tiger eye was my favorite. Silver or gold. The decision was difficult. I choose the silver, and already a few days with this nice piece of handcraft I feel very comfort wearing my first piece of "ewellery" - I feel good. And the quality is in discutable. A mastepiece for a fair price and good handcrafted bracelet…. Michael
11/20/2020
Bobby W.

United States
1st bracelet
Good morning All I just want to say how happy & excited to my bracelet.
11/17/2020
Ronald B.

United States
Awesome
The bracelet is stunning, the silver beads have amazing detail. My only concern is how well the electric holds up in the long terms. I think for the price they should have used a different material than electric.
11/10/2020
Giel C.

Netherlands
Classic tiger Eyres
Glad to have the desired bracelet; nice selected stones. In contrast to the last delivery the envelop was pushed in my mailbox by the postman.
- Joel C.
"The gift wrapping option was perfect. The gift arrived wrapped for the occasion perfectly."