Classic Black Mixed, 8mm, Silver bracelet
Lava, Obsidian and Matte Obsidian beads with a size of 8 millimetres, combined with one 925 Sterling Silver logo bead. Comes with a linen pouch.
(Due to the special characteristics of natural stone, size and color of the beads can slightly vary.)
Inspired by a legendary Samurai
Samurai General Honda Tadakatsu, synonymous with the color black, fought in over 100 battles in his lifetime and never sustained any significant injuries. He was quickly recognized by his all black armor, containing shiny black iron plating held together by excellent black lacing, while underneath he wore all matte black undergarments.
Inspired by the success, fearlessness and prestige of this all black Samurai we created our Black Mixed bracelet.
Everything we do, the custom sizing and the careful production process, is for the moment you receive your jewelry. So that there is no doubt in your mind about the quality compared to any beaded jewelry you've ever seen before.
We collect only the highest grade raw stone slabs which we cut and grind into beads. Of those beads, over 25% are disqualified because the coloring or patterns are below our standard.
In The Netherlands, our artisans then handpick the beads that show distinct characteristics and colors of that particular gemstone-family. Eliminating another 20% of the beads on average. 
Lastly, when stringing your jewelry according to your wrist specifications, our artisans pick stones that match each other in color and pattern. Combining this with beads crafted by our Silversmith, we'll create that unique piece of jewelry you can wear with ease. And knowing you have something special around your wrist.
scroll down for gift guide

When measuring your wrist, stay as close to your hand as possible, like so 
(the circumference in the photo is 7.25 inches / 18.4 centimeters.)

Don't have a measuring tape?
Use a piece of string to measure your wrist and lay the string back out on a ruler to get your measurement in inches or centimeters.

When ordering
Please specify the exact number on the measuring tape and whether you prefer your bracelet a little looser or tighter.


Gift guide
When surprising someone with a gift, we completely understand that measuring their wrist isn't an option, as it would ruin the surprise. So perhaps the following general overview of sizes could be of assistance:

Wrist measurement
(in inches)
 Wrist measurement
(in centimeters)
Estimation
5.5"

14 cm

 XX-Small

6"

15.2 cm

X- Small

6.5"

16.5 cm

Small

7"

17.8 cm

Medium

7.5"

19.1 cm

Large

8"

20.3 cm

X-Large

8.5"

21.6 cm

XX-Large

9"

22.9 cm

XXX-Large
All our orders come with free worldwide shipping.
We offer 30 day returns on all products, as long as the tag remains intact.
| | | |
| --- | --- | --- |
| FREE SHIPPING WORLDWIDE | 12 MONTH WARRANTY | 100% SECURE CHECKOUT |
Customer Reviews
Write a Review
Ask a Question
12/29/2021
Lisa L.

United States
Unique!!!
This is truly a unique bracelet. I enjoy wearing it and get lots of compliments.
11/18/2021
Charlton R. Baker

United States
Bkack mixed
Great Experience
05/30/2021
Roger N.

United States
Classic Black mixed 12 mm bracelet
High quality and very unique peice
07/06/2020
ANDRE M.

United States
Great compliment
My new bracelet looks awesome wearing it next to its la get 12mm bracelet. Great compliment.
06/23/2020
dominique v.

Spain
Classic Black Mixed
Great ! delivery fast and product is great!
06/22/2020
Lion J.

United States
Great product,I love it and wear it alot
06/16/2020
mark s.

United States
Outstanding!
5/5 stars. Communication was over the top. Very happy with experience. Going to get an 8mm in few days
06/10/2020
sidney f.

United States
Classic mixed black bracelet
Love the bracelet, fits perfectly.
06/09/2020
Nick S.

United States
Loved it!
I love, love, love my new bracelet. Looks great with my Movado watch. On top of great jewelry, the company is amazing and their customer service is top notch. Five stars all around!
05/04/2020
Dan M.

United States
Classic Black Mixed
Excellent quality and service, I have several pieces and the workmanship never changes.
02/21/2020
Paul H.

United Kingdom
my third AB purchase
another quality piece - possibly my favourite - delivered at the speed of light.
02/09/2020
Cynthia M.

United States
Loved It
I purchased this for my husband a few years ago and just before Christmas it broke and he lost most of the pieces. I repurchased it for his birthday and he loves it.
01/13/2020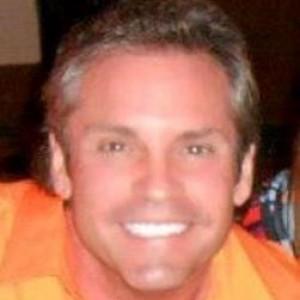 MP
MICHAEL P.

United States
Repeat Customer my 3rd one....!
Absolutely love the quality of all three of my bracelets. I had another brand gifted to me and the stones were okay but the quality of the band was nothing like the aurum brothers
12/11/2019
Annick E.

Switzerland
Merci pour ce magnifique bracelet
Merci pour ce magnifique bracelet qui a été très apprécié par mon mari ! Il était un peu grand mais il va bien ! Bravo pour votre travail
11/30/2019
Yousef S.

United States
A nice looking black bracelet
Still yet need to wear it for sometime but this is not my first aurum brothers purchase as I have had the first for over three years and it holds itself quality wise and still looks great. Thanks!
11/26/2019
Jonathan W.

United States
Awesome piece!
Love the varying textures of this piece. It's a classic with a modern flair. Very happy!!!
- Joel C.
"The gift wrapping option was perfect. The gift arrived wrapped for the occasion perfectly."